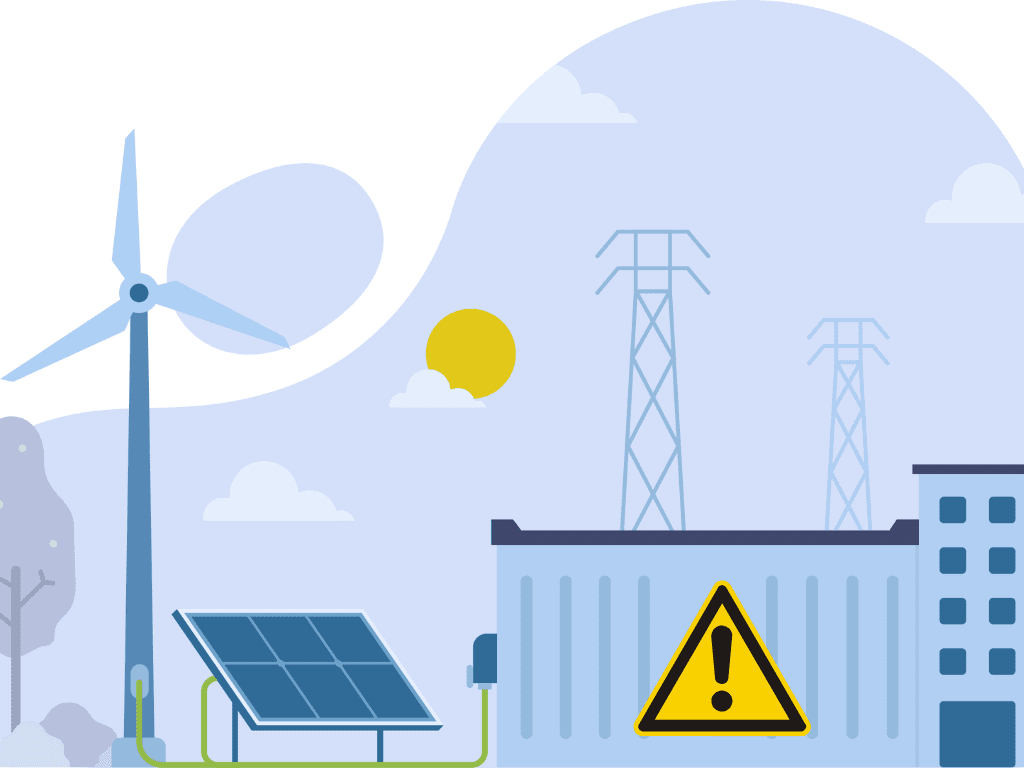 State fire safety group to release report before year's end
By Gwendolyn Craig
In light of a proposed microgrid in Raquette Lake, the Adirondack Park Agency is creating an energy storage application it hopes will address fire and safety concerns when such a project falls under its jurisdiction.
The Adirondack Park Agency (APA) application aligns with Gov. Kathy Hochul convening an interagency fire safety working group in July to investigate multiple energy storage fires in Jefferson, Suffolk and Orange counties, said David Plante, APA's deputy director for regulatory programs. The July fire in Jefferson County's town of Lyme, about 90 miles west of the Adirondack Park, had residents sheltering in place to keep from breathing toxic fumes.
The working group expects to release a report before the end of the year and recommendations for fire code adjustments in early 2024, according to a spokesperson with the New York State Energy Research and Development Authority (NYSERDA).
The APA, which oversees public and private development in the park, plans to release its new application in the next few weeks, Plante told agency board members on Thursday.
"Most of the energy storage companies have halted development and permitting of their energy storage projects across New York, including those within the Adirondack Park, until formal recommendations are developed by the state working group, " Plante said.
Raquette Lake is a hamlet in the town of Long Lake and has experienced numerous power outages. The town's comprehensive plan included the construction of a battery energy storage system, or microgrid, to help residents keep power. But following a proposal for such a project by Rev Renewables in tandem with National Grid, residents expressed safety concerns.
In October, the town board passed a year-long moratorium of energy storage system permits. The APA does not have any jurisdiction over that proposed project at this time, Plante said. It is in a hamlet, a zoning classification where the APA has less oversight and development is encouraged.
There are no storage system requests before the APA currently, Plante said. He hopes the new application will prepare staff for "when they do in fact come to us." Plante gave board members a preview of some of the information the agency will require including:
Design of the system;
Documentation and designs for fire code compliance;
Secondary containment for chemicals utilized by the energy storage system;
Safety and security plans, including emergency response plans.
The state's "working group is currently performing the emergency response analysis" and "is seeking access to the results of the root cause analyses, currently being performed by the original equipment manufacturers for each storage system affected" by fires, a NYSERDA spokesperson said. "Inspections of other commercial battery storage facilities across the state are in progress, and recommendations related to those inspections will be released in 2024."
The state's working group includes representatives from the Division of Homeland Security and Emergency Service's Office of Fire Prevention and Control, Department of Environmental Conservation, Department of Public Service, Department of State and NYSERDA. 
Editor's note: This story has been updated to include a photo and link to the Long Lake comprehensive plan.