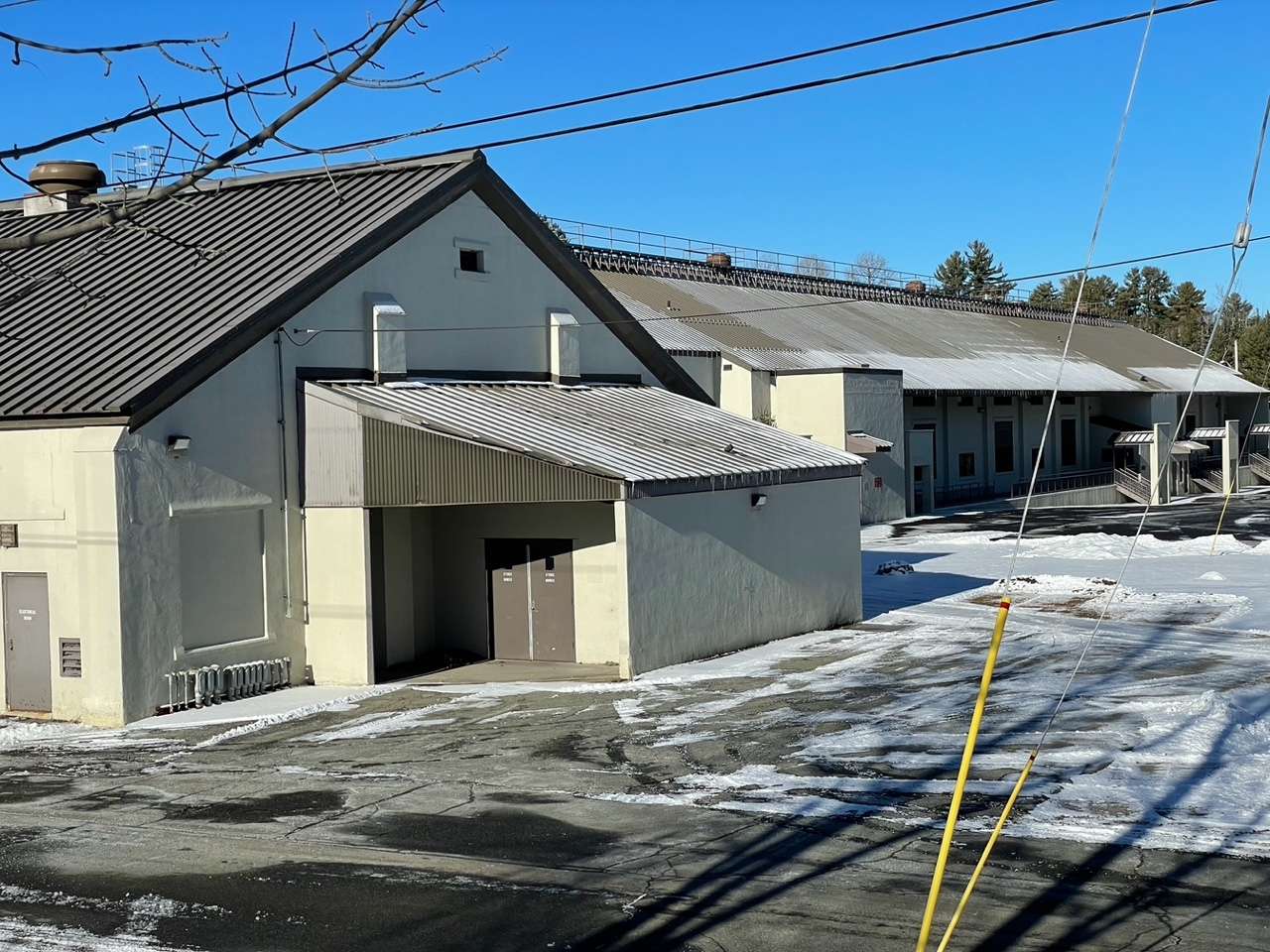 State Police, DEC reviewing possible reuse at Moriah Shock
By Gwendolyn Craig
Critical of the lack of state planning and concerned about the economic burden on local communities, two Adirondack Park lawmakers are proposing legislation that would make the state foot the tax bill on the assessed value of closed prisons.
State Assemblyman Matthew Simpson, R-Horicon, hopes the bill could be worked into this upcoming state budget, giving communities some financial relief while they figure out the future of these empty facilities. State Sen. Dan Stec, R-Queensbury, is also sponsoring the bill. Should it pass, the legislation would help the town of Moriah in Essex County, where the state recently closed the Moriah Shock Incarceration Facility.
Simpson said he is hopeful the bill would pass, pointing to about 30 closed correctional facilities in communities across the state. Simpson has been critical of the state's process for prison closures.
"The right thing to have happened with this is to have a plan before it's closed instead of pulling the plug without very much notice," Simpson said. "That's what really upsets me. There is no plan."
In response to the proposed bill, a spokesperson for Democrat Gov. Kathy Hochul said she "will review any legislation if it passes in both houses of the Legislature."
Prison closures in the Adirondack Park are particularly complicated because if the facilities are no longer used by the state, the property becomes forest preserve, lands that are afforded state constitutional protections as "forever wild." For a private or nonprofit entity to redevelop the site, lawmakers and New York voters would have to amend the state constitution. This process can take two years or more. Two, successive state legislatures must vote on the amendment before it can go to a public referendum.
The track record for future development on closed Adirondack prisons does not inspire confidence in local park leaders. Camp Gabriels Correctional Facility in Franklin County, for example, has been closed since 2009 with no resolution over its reuse. A constitutional amendment to remove it from forest preserve has not passed the first round of legislative votes.
So when the New York Prison Redevelopment Commission released its analysis and recommendations for a dozen closed prison facilities late last year, local lawmakers were frustrated to read that the state recommended constitutional amendments for Moriah Shock and Camp Gabriels. Nothing in the report suggested the state may retain ownership, something that advocates and local leaders had hoped might happen, at least for Moriah Shock.
Simpson thinks that at least Camp Gabriels needs a constitutional amendment. He's hesitant about introducing one for Moriah at this time, in case the state could reuse it for some administrative purpose. Moriah Shock closed a year ago, and the buildings and infrastructure are in better shape than Camp Gabriels.
New York State Police, for example, have looked at Moriah Shock as a possible auxiliary State Police Academy. A spokesperson said there are plans to hold "four academy classes in the next two years, and there will be overlap between the start dates and completion dates of the classes. As a result, we are looking at a second location to supplement our academy facility in Albany." There is no timeline on when State Police plan to make a decision.
The state Department of Environmental Conservation also visited Moriah Shock, but a spokesperson said "DEC determined that due to its size, location, and layout, the facility is not a good fit for a training facility." The department "continues to work with state partners to evaluate future uses of this facility," the spokesperson added.
Thomas Scozzafava, town supervisor of Moriah, said Simpson's bill for the interim "certainly makes sense." The assessed value of Moriah Shock is about "$18 million and right now, there's no property tax collected on any of it." The assessed value of the land is about $3 million. Using this year's town budget and a $100,000 assessed home, Scozzafava estimated that a household could see a town tax savings of about $80 and on school taxes about $125, should the bill pass.
"The economic impact since they closed that facility is just devastating," Scozzafava said. "When you lose 100 jobs out of your community, that's an impact no matter what way you look at it. It certainly would provide some tax relief for the community."
Scozzafava would rather the state find use for the complex. He pointed to the approximately $30 million in the state budget for the Adirondack Park Agency to build a new headquarters and wondered why Moriah Shock couldn't be an option.
---
Adirondack policy, in plain speak.
Get Gwen's weekly "Adirondack Report" newsletter
---