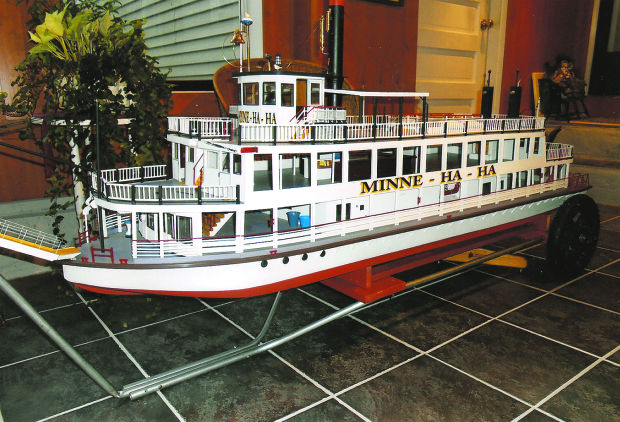 LAKE GEORGE — The Minne-Ha-Ha might need to change its name to the Maxi-Ha-Ha.
Bill Dow, president of the Lake George Steamboat Co., got a surprise visit last week from a fan of the paddlewheeler who came with an unexpected tribute in tow.
"He showed up here a few days ago with this 6-foot model in the back of his truck. It was quite a thing," Dow said.
The visitor, Bill Birkett of Somerset, Mass., was inspired by a cruise he and his wife took on the vessel several years ago.
Read the full article in the Glens Falls Post-Star.